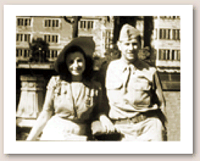 ---
Mission
Generations on Line is dedicated to enhancing communication among generations by promoting Internet access and literacy to elders. Aimed at the large population of older Americans who cannot afford or choose not to enroll in computer or Internet training, Generations on Line will:
Foster and promote Internet literacy, access and skills to the elderly:
Overcome older persons' fear and reluctance of the new electronic media; and
Stimulate and encourage communication and exchange of ideas among generations.
---
Generations on Line (GoL) has simplified the Internet for seniors. GoL has created, tested and developed a software program that provides on-screen, step-by step instruction to help people over 65 use the Internet. GoL makes this program and its adjunct materials free to seniors through places where they live and congregate, such as nursing homes, HUD subsidized housing, retirement communities, senior centers and public libraries. These sites receive a subscription to the web-based software, a coach training kit, and ongoing telephone technical support.
Philadelphia, where Generations on Line began, has one of the highest concentrations of senior citizens in the nation. GoL was tested in 7 independent facilities for four months in the Philadelphia area, and introduced nationwide at a national press conference held at the Philadelphia Senior Center, led by then Secretary of Commerce, Norman Mineta and Mayor John Street.
Today, the program is in more than 1900 facilities in 49 states and Canada, is in both English and Spanish, has won the major award from the American Society on Aging - for innovation in older adult learning - and has helped more than 90,000 individuals and their families.
---
Although Internet sites, computer classes, books, computer training centers and school initiatives targeting the elderly are available, the focus of Generations on Line is different. Generations on Line provides web-based software and support materials for senior centers, public libraries, continuing care retirement centers, retirement homes and low income elder housing. The software guides novices step-by-step with onscreen instructions on every page in large type, plain English and a clear, uncluttered interface with friendly icons. It is free to seniors
NEW!
Generations on Line is launching an interactive app that makes older adults comfortable using an iPad® or Android tablet.
It is an on-screen step-by-step learning experience for iPad or Android technology and basic functions such as email, FaceTime, searching, YouTube, and other apps.
Compatible with iPad 2 and above and all Android tablets. Available on Itunes and soon available on Google Play. We also offer a cloud version for centers that serve seniors, along with a full coaching program and support.
The app and cloud version of iPad and Android training includes a simulated experience to learn the basics of using the device and online experience to acquire a Gmail account, search the Web, and use features such as FaceTime, YouTube, texting, photographs, and using apps.
There are four applications and Help pages:
Swinging in the clouds from an old fashioned clothesline are the four tutorials available. With directions on every screen, no need to remember the instructions. With simple language in large type and age-friendly icons, practice in simulation offline, the older and wiser learn in a safe and comfortable space. Once comfortable, new users go directly online within the tutorial.

Email, texting, video calling have become essential in reconnecting the generations.
This space enables elders who have no notion of this electronic capability to use these amazing tools.

More things page. Interests don't change just because we add years to our lives. These exciting new tools and searching the web enable older adults to pursue life long learning, hobbies, and connections with family, friends, and the world around them.
On the PC training program, there are four applications and Help pages:
Memories: Generation to generation is an intergenerational oral history. After school classes of 9 and 10-year old students, under a teacher's supervision ask questions about the past, in four categories: Origins and History; Inventions and Transportation; Sports and Entertainment; and "When you were my age." The responses by seniors are manually filtered each day; the teacher guidelines and categories are based on Fourth grade studies. The children involved with the program to date have been enormously interested. They are guided by a well developed curriculum to first think about older people, discuss their impressions, perceptions, and biases.

Look it Up is a multilingual search in 36 languages, with results returned in simple responses. Because the program is web-based, the users are connected and linked to the full World Wide Web. The multilingual search has empowered immigrant populations, like 73-year-old Gin Qao, who spoke no English, but reads China News online every day for two hours; and Spanish, Russian and other Asian immigrants seeking ties and information.

Send a Postcard by email is a full service email program with a 1-step registration, guidance and directions on every page, reminders how to make the "@" sign, and the concept that email is more like an old fashioned post card than a private letter. Each user has his/her own email address and can received email on any computer in any library or facility that subscribes to Generations on Line. The current version also accepts family pictures; it does not allow for internet photographs or other attachments, to prevent viruses and unwieldy downloads on public computers.

More choices is an application that selects and provides links to popular websites for the elderly. These include newspapers from around the world, clean health portals, and senior entitlement pages.

---
From interview by Northwestern University researcher in Chicago:
Generations on Line has provided a lifeline for 72-year-old Mr. Pope. The War in Iraq has brought back many difficult memories and flashbacks of his days as a prisoner of War during the Korean War. But through Generations on Line, Mr. Pope is able to maintain contact with many of his buddies with whom he shared 29 months of imprisonment in Korea. As a young African American man, his life was shaped by these difficult experiences.
Mr. Pope is 72 years old. For the past nine years or so he lived alone in a Chicago Housing Authority Senior Building, on the south side of Chicago. Mr. Pope was born in Alabama, and some of his brothers and sisters still live there. He was a cab driver for over 22 years, and drove a truck as well. "Well really, I just like to stay in touch with the fellas -- the guys that was in prison (in Korea) with me. It is about five of us still living and I just love to stay in touch with them, because when we was in Korea we was there in that mud hole 29 months. So they are very important to me, and they are very dear to me and close to me. And I love just being able to just say hi and a bye to stay close. And then I think of my not having a computer, these reunions I have missed. I have missed being there. A lot of them in these nineteen years, when they started them, a lot of them has passed on and then I would have gotten the chance to see them before then or whatever, you know."
Mr. Pope has a few words of wisdom to share with other seniors, to encourage them to give the computer a try. "Well, you could be a little hesitant until you start to use it...It is like taking a shave, you know, shaving hair off your face. You know, once you start you say, 'Oh, I look bad.' Once you get the hairs off you look better, so if they use it more it will come more. They just have to get started. If they can be motivated a little, then that's it."
An email from Mrs. Robinson at age 105:
i went to the doctor last week after a long time weth a long list of questions ----but came away with no answers. The next day I turned to the computer and looked up the word 'Aphasia' and found out all I wanted to know all about the my problems that were bothering me. It is a strange world . I feel better now that I know that I am the way I am ----and can accept IT. Does this make sense to you? iI wanted you to know how the computer has heiped where a human failed
Report from an activities director in Milwaukee:
Max asked what else I could teach him and I asked him what he wanted to know. Max spoke about his long lost grandchild and how he would love to reconnect with her. I helped him navigate to the site in the state of New York, where she lived, and through another search engine, he found where his granddaughter lived in New York City. The rest was up to Max, and he copied all of the information down. Now that he had an email address, he could also ask his grandchild to email him.
Note from a nursing home in Florida:
"One of our residents had a stroke about four years ago and as he was recovering, had difficulty with his speech. As a result, he soon began to shun all conversation. I hooked him up with email through Generations on Line and he began to recover his self confidence and his speech gradually improved. Being able to use email and the computer was pivotal to his recovery."
Note from a peer coach:
At the introductory first session, a lady wanted to learn the computer to send her son an email but she was very concerned about identity theft. To show her I used email all the time and we had not yet set up her email, I said we could use my email and send her son a note that she would be learning computer and would be sending her own email using gol. It was a short note to say she was learning how to send email and would be setting hers up shortly. Her note was typed by her in all caps. Her son emailed me back saying that at first he was afraid to open the email because he didn't know who I was and then he was happy to receive it. I sent him a short note to apologize for not letting him know it was his mom. He said not a problem but to tell his mom not to send her email in all uppercase letters. That she had yelled at him all his life and didn't need her yelling at him through the email. They are laughing still.:)
---
Tobey Gordon Dichter, M.Ed., founder and CEO, founder and CEO, was named One of the 50 Most Influential People in Aging by PBS news in aging service Next Avenue in October, 2015. Ms. Dichter is the former Vice President of Communications and Public Affairs and Executive Committee Member at SmithKline Beecham Healthcare Services (now Glaxo SmithKline), a worldwide healthcare company. She was known for the first corporate television news program for employees worldwide, and later as the founder of the Drug Testing Index and repositioning Pap Screening from a finite test to a screen. Ms Dichter left SmithKline in 1999 to pursue Generations on Line. She has served on the Boards of The Free Library of Philadelphia, Maternity Care Coalition, The Philadelphia School, Children's Hospital of Philadelphia, The Wilma Theater, and The Philadelphia Film Society. Ms. Dichter is a frequent speaker and consultant on the digital divide. She is a full-time, unpaid chief executive of the organization, responsible for strategic direction, partnership development, finance, and Board and public relations.
Vasil J. Pappas, Jr. MBA, founder of Precision Media Works, a Philadelphia-area producer of print and electronic communications. He is the former vice president and general manager of United Press International's business news and financial information division, a former Wall Street Journal reporter, and the founding editor of the National Business Employment Weekly. He is an officer and board member of the Harvard Business School Alumni Association. As COO, Mr. Pappas is responsible for strategic planning, security, and oversight of Generations on Line service.
Michael Pierce, M.Div., Director of Training and Service, has been in computer technology and training for 17 years, with a multigenerational focus. As the Director for Information Technology for the Association for Education of Young Children, a nonprofit youth agency, and a Pastor, Michael brings the unique combination of training and counseling, troubleshooting and communication to seniors. He holds a BS in Religion & Philosophy with a Minor in Computer Science and a Masters of Divinity. Mr. Pierce serves current clients with the GoL Help Desk, conducts training seminars, publishes the GoL bulletin, and creates the software for special projects. He is a recognized speaker at national aging network meetings.
Katie Burke, M.B.A., Administrator, Formerly with Chilton Research Services, as market research project director. She holds a B.S. with concentration in marketing from Villanova University and an MBA from Villanova University. An active community volunteer, Katie has chaired and coordinated events and raised significant funding for a range of church, school, health and childcare projects. Ms. Burke manages project flow, database, client relations and market research.
---
*USA*

John Beilenson
President, Strategic Communications & Planning, consultants to not-for-profit organizations, particularly in the field of aging, Editorial director of Infoaging.org for American Federation for Aging Research, author/editor of 16 books related to aging.

*H.E. Broadbent, Ph.D.
Former Director of Information Technology, The Free Library of Philadelphia and former head of Task force on seniors and youth, American Library Association. Secretary.

Humphrey Chen
Senior Vice President Corporate Development, Independence Banc; former Vice President Verizon; previous VP Microsoft.

Adrienne Cohen, B.S.
Consultant to Aging Positively llc.
Former Executive Director of Center in the Park (29 years), former Vice-President of the National Council on Aging's (NCOA) National Institute of Senior Centers (NISC), founding President of the Pennsylvania Association of Senior Centers, and former President of the Philadelphia Association of Senior Center Administrators.

Debbie Ellen Dalecki, MSW, Doctoral candidate, abd, Individual and Family Studies with a concentration in Gerontology, University of Delaware Resident Services Coordinator, Ingleside Retirement Apartments, Ingleside Homes, Inc., Wilmington, Delaware

*Tobey Gordon Dichter
Unpaid CEO and Founder of Generations on Line; former Vice President of Communications and Public Affairs and Executive Committee Member at SmithKline Beecham Healthcare Services (now GlaxoSmithKline).

Brian Duke
System Director, Senior Services, Main Line Health;
Former Secretary of Aging, Pennsylvania; previously, Pennsylvania Department of Aging, Bucks County Area Agency on Aging, New Jersey Foundation for Aging.

Cecilia Garcia, Benton Foundation Senior Advisor, B.A.
Advises the Benton Foundation on issues related to broadband adoption challenges for low-income seniors. Executive Director 1997-2013. Former press secretary for Bob Filner (D-CA) a Member of the U.S House of Representatives. Communications director for the Congressional Hispanic Caucus Institute, a national Latino nonprofit organization, and producer at WTVS, Detroit's public television station. Media & Democracy Coalition Board of Directors.  

*Kathy Gosliner  M.B.A.; M.Ed.
Consultant and former Associate Director and Vice President of Development, Free Library of Philadelphia system of 55 branches.

Anne Hagele
Emeritus Executive Director
The Philadelphia Senior Center, third oldest and third largest senior center in the U.S.

Kathryn Jedrziewski, Ph.D.
Deputy Director , Institute on Aging, University of Pennsylvania
Deputy Director for Administration, Alzheimer's Disease Center

Jeremy Kramer
Converged Products and Platforms, Comcast Corporation

*Michael Marcus, Ph.D. ABD, MSW
Program Director, Harry and Jeanette Weinberg Foundation
Former Sr. Program Officer Chicago Community Trust

Quynh Mai-Nguyen
Co-founder and Creative Director of Jay Social Web Design firm

*Bruce Melgary
Executive Director, The Brook J. Lenfest Foundation and The Allerton Foundation

David Nevison
Associate Executive Director
Planning and Development
Philadelphia Corporation for Aging

Sandra Raghu
Executive Director, American Postal Workers House, HUD low income housing for seniors

Grahame Richards, J.D.
Program Director
The Lenfest Foundation

Wanda Rodriguez-Mercado
Project Coordinator
National Association for Hispanic Elderly

*Sean Wechter
Senior Vice President of Digital Technology and Product Development at TEGNA (formerly Gannett) Corporation.

Ann Wrixon
Executive Director
Independent Adoption Center
Former President and CEO, SeniorNet
*Directors – all meetings are joint, with a Directors' governance session
---
Generations on Line is committed to protecting and ensuring the privacy of people using the Generations on Line web-based software. The following describes the steps we take to carry out this commitment.
Information Collection and Use
Generations on Line (GoL) software does not collect, store or dispense individually identifiable information about its users. Our registration form requires only facilities to provide contact information which allows GoL to send administrators information and updates about GoL and our services. We use the IP address of a facility's computer(s) to verify that the facility subscribes to GoL and to help diagnose problems with our server or to administer our program.
Generations on Line does not collect, and therefore does not intend to sell, rent or share information about individual users. It may collect aggregated data about application usage within the program to monitor traffic, better understand the needs of the users and thereby enhance our program.
Registration
In order to use the Generation on Line software, provided through the Internet, an institution must qualify as a setting where older people live or congregate. To do so, an administrator or representative of a facility must first complete the registration form. During registration, the administrator is required to provide contact information (such as name and email address). This information is used to contact the facility about the program, monitor its effectiveness and respond to future needs or requests.
Public forums
Individual postings within "Memories: Generation to generation" may be monitored to ensure that individuals users are not abusing the service by posting inappropriate or offensive messages. Individual users posting such messages may be barred from the service.
Individual users posting to "Memories, Generation to generation" should be advised that any information that is disclosed in these areas becomes public information, and users should exercise caution when deciding to disclose personal information.
Links
The Generations on Line program contains links to other sites. GoL cannot be responsible for the content or the privacy practices employed by other sites.
Surveys
From time to time our program may request information from users for purposes of monitoring or improving the use and satisfaction of this program. Participation in these surveys is completely voluntary.
Security
The GoL web-based software has password protected security measures in place to protect the loss, misuse and alteration of the information under our control.
---
If you have any questions about this privacy statement, the practices of this site, or your dealings with Generations on Line, please contact:
Generations on Line Administration Center
3637 Chestnut Street
Philadelphia, PA 19104
215.222.6400



Tobey Dichter, CEO
tobeydichter@generationsonline.com
215.922.3244
1017 Clinton Street
Philadelphia, PA. 19107

Katie Burke, Administrator
katieburke@generationsonline.com
215.222.6400

VJ Pappas, COO
vjpappas@generationsonline.com
215.222.6400

Michael H. Pierce, Director of Training
mike@generationsonline.com
267.997.3785
---